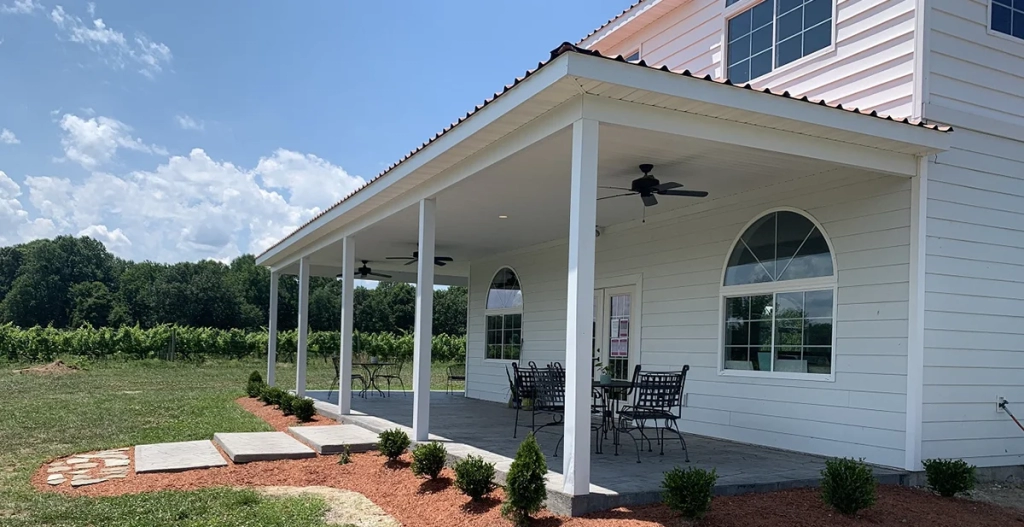 About The Property
Unveil the potential of Caret Cellars, an expansive winery and vineyard property nestled in Essex County, Virginia, now available for $850,000. Encompassing 45 acres, this property holds promise for astute investors willing to reshape its trajectory. Established by R.D. and Junghee Thompson, Caret Cellars is a testament to their dedication to viticulture, from the land acquisition in 2006 to the winery's construction in 2014. Boasting a sprawling 6.5-acre vineyard and offering 12 distinctive wine varieties, the groundwork has been laid for a journey toward revitalization.
Encompassing over 6,000 square feet, the winery and tasting room provide essential infrastructure for an aspiring enterprise. The untapped space on the upper level, positioned above the tasting area, can be repurposed with panoramic vineyard views in mind. The vineyard, home to a diverse range of varietals, holds latent potential that can be further developed.
While currently experiencing a decline in production, Caret Cellars beckons with the prospect of a new beginning. The tasting room includes an adjacent area set up for a warming kitchen just awaiting your choice of appliances to ready it for operation. On the production front, the property is poised to process 1800+ cases of wine annually.
Presenting itself as a blank canvas, Caret Cellars is ready to be reimagined. The listing price invites individuals with a strategic vision to embark on a journey of transformation, steering this Virginia property toward a new era of growth and prosperity.

For More Information Contact
Deidre Carpenter
Cell: 434-409-4056
deidre@virginiaestates.com