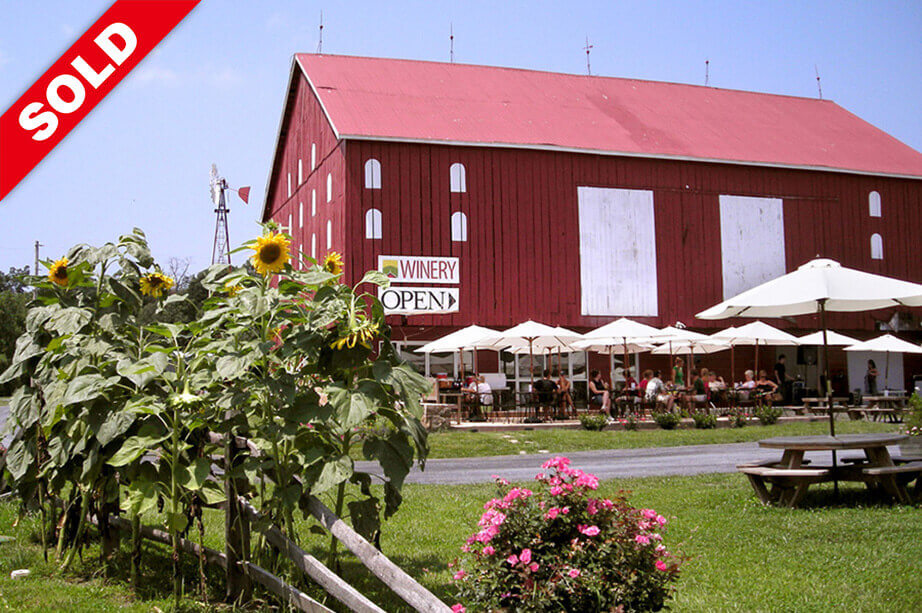 This vineyard/winery happens to be the closest vineyard and/or winery to Washington DC. Just a mere 25 minutes on the road will land visitors on the doorstep of this charming winery, and don't worry, they can't miss it! Characterized by the signature red barn, silo and wind mill, it is quite easily spotted! (Not to mention it is the only vineyard/winery in the whole county of Montgomery!)
Just over a decade ago 19,000 French vines were planted and this fantastic Winery was being designed by the Washington, DC architectural firm of Cunningham & Quill. By 2005 the winery was built and outfitted with state-of-the-art equipment.
The tasting room first opened it's doors in the autumn of 2008, and then was officially dedicated the following January. The patio is especially a big hit.
The current varietals include:
Cabernet Sauvignon
Pinot Grigio
Chardonnay
Merlot
Cabernet Franc
Malbec
---
For More Information Contact
Rick Walden
Cell: 434-981-5923
Email: rick@virginiaestates.com
---
Listing Courtesy of Virginia Estates Inc