Early fall has shown its face around the State of Virginia. To me, it's just in time too. I'm ready to get out of the light summer whites and get into the warmer Virginia reds like Cabernet Franc and some lightly oaked Chardonnays myself. Where to start and where to end, that's the beauty of wineries in Virginia, there are plenty of ways to start and you may never want to finish! 
Starting to Fall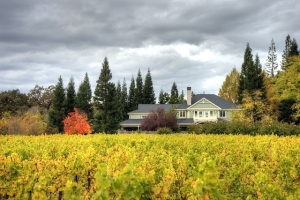 Fall in love with the autumn breezes and the colors that surround the lush landscape of your favorite or new Virginia Vineyards and Wineries. It's time to break out those sweaters and cuddle up to a warm fire at night to gaze at the stars. Many wineries around the Virginia area offer some or all of the following amenities specially designed to keep you coming back and wanting more;
Indoor and outdoor fireplaces with lots of seating

Chairs set out by a firepit

Outdoor entertainment

Outdoor games

Hot cider and donuts

Fall -themed décor and other fun outdoor activities
Wines to Watch and More Importunately – Drink
Virginia wines are really hitting their stride with the favorites around this time of year, the Viognier always a pleaser is still easy to drink, but then you can add in more complex steel or oaked chardonnays to keep you warmer at night or as part of your meal. Start up those savory meals of roast and turkey, the cabernet francs, red blends, and pinot noirs are here to stay for a season or two and be thoroughly enjoyed. 
Wine in your own Backyard
 I get it, you might not want to go to a winery every weekend to keep yourself ready for the week ahead, stocking up might be an option for you. What wines should you stock up on is the real question? Within Virginia's backyard there are multiple award-winning vineyards and wineries to choose from. Here are some of my favorite choices for the months ahead:
Pollak Vineyards: Cabernet Franc and Meritage both are great on those cooler nights

Glass House Winery:

 

Meglio del Sesso a local dessert wine that will have you craving even more 

Barren Ridge Vineyards: most of their reds are phenomenal, but I especially like the Meritage
These are just a few examples of the wines in the area, come find out what you like for yourself! Bring the winery home and relax and taste the delicious notes of fall on your palate.  
Plan your Fall getaway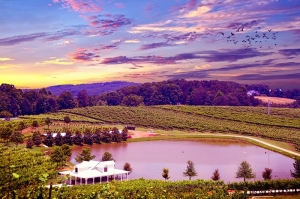 The kids are once again in school and it's time for a quick weekend getaway for you to enjoy the slow down season. Take pleasure in the cool breezes coming off the mountains or even the ocean and take some time for yourself. Tucked into the countryside, on the side of a mountain, or off the coast, there are many bed and breakfasts to seclude yourself away in. With a good bottle of wine and some good conversation, you should be all set to have a wonderful weekend away. Cheers!