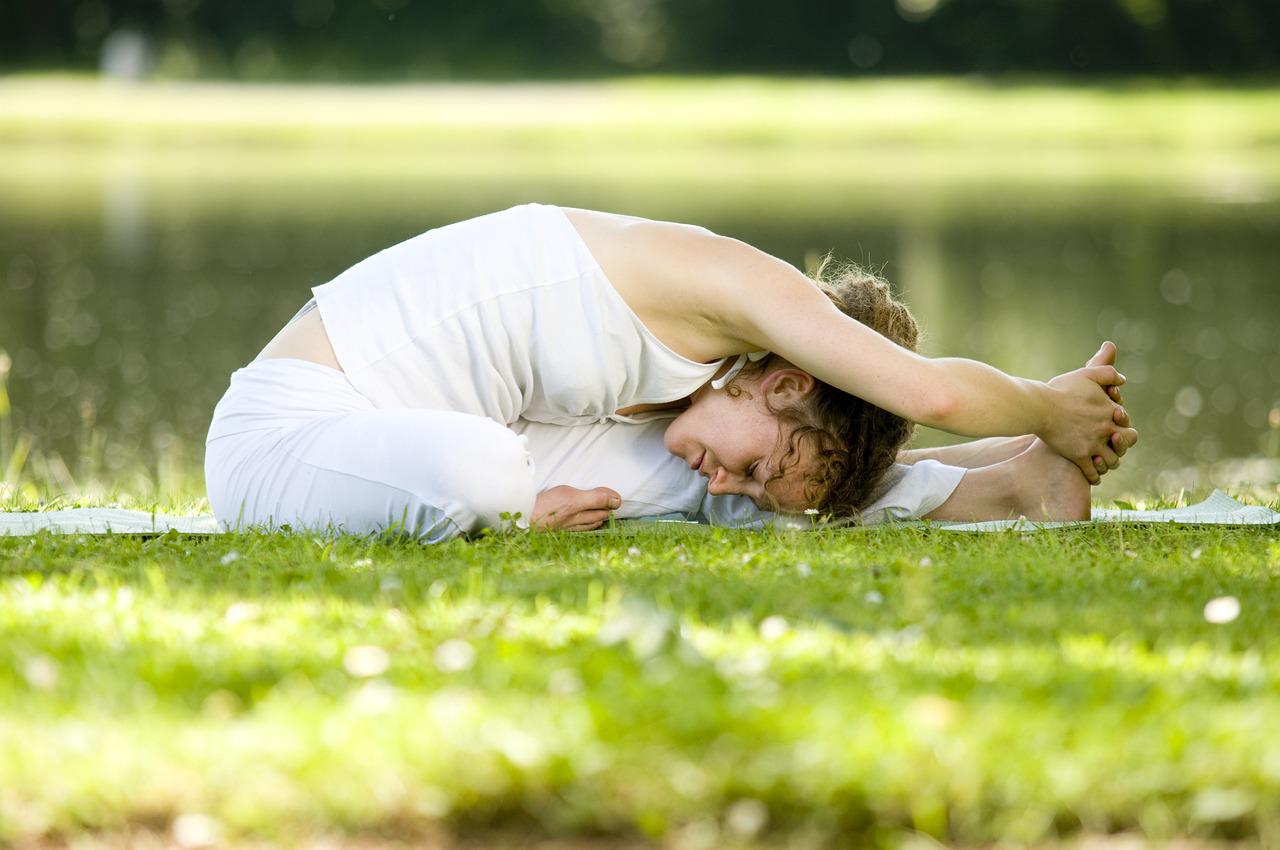 Whether you own your own mat and gear or have never done yoga in your life it's hard to miss how popular and mainstream this practice has become. Yoga culture seems determined to pop up even in the most unlikely places. Many vineyards and wineries across the country have keyed into this trend and have found ways to incorporate yoga themed events into their schedule and business plan. These events can be a great way to bring customers in to both experience the property and learn about the products.
The Synergy of Yoga and Wine
While wine and yoga may seem like strange bedfellows many find that in practice they can actually enhance each other quite nicely in a number of ways:
Setting
Many accomplished yogis prefer to perform their practice outside in natural settings. The natural beauty of a vineyard provides an ideal opportunity for people to do their poses surrounded by growing grape vines and breathtaking views.
Balance
Just as wine making is about achieving the perfect balance of tannic structure, sugar and acidity, yoga is all about achieving balance in mind, body and spirit. Not to mention the literal balancing act of holding some of the more difficult poses. Some events even incorporate the physical glass of wine into various poses adding a whole new layer of balance in order to avoid spilling!
Mindfulness
Being mindful and present in the moment is a big part of yoga and requires practice. Really tasting wine involves being very present in the activity and can be a productive exercise in mindfulness. The steps of mindfully diving into the aromas and flavors of a sample of wine then registering and attaching names and descriptors can be very rewarding and make for a more focused, enjoyable and memorable tasting experience.
Loosening Inhibitions
Difficult poses can feel unapproachable: worrying about how one may look attempting them is a very real thing. A bit of wine before stretching helps beginners to loosen their inhibitions and maybe try a pose they had previously been self-conscious about attempting. 
Relaxation
A major draw for both wine and yoga is the relaxation they provide. After finishing stretching the body is naturally relaxed, a feeling only enhanced by a celebratory glass of wine.
Connection
Both wine and yoga can be drivers for creating a feeling of community and connection. Following a yoga class with a post-stretch tasting enhances both activities. Guests have a built-in common interest for socializing and also benefit from the feeling of camaraderie that alcohol brings.
Different Types of Events and Ways to Capitalize
There's no one way to hold a wine and yoga class. Here some ideas to spark your creativity:
Hands Off
Simply utilizing your real estate by hosting a yoga class on site is an easy way to show off the property while engaging the community. This can drive traffic and bring in revenue in non-peak hours such as mornings or weekday afternoons with minimal costs and effort involved.
Hosting with Benefits
This adds the opportunity for more brand exposure and consumer education. A "free" glass of wine, tour or tasting can be built into the admission fee to offset costs. Alternatively, the same offerings could be available as optional add-ons to the price of admission. A discount on take home bottles is also a way to drive off-premise business.
Drinking During Yoga
In this type of event the instructor may incorporate the glass of wine into the poses for an extra challenge or the glass may sit beside the mat for sips in between.
Yoga with a Meal
Yoga followed by breakfast, lunch or dinner with pairings can be included in a package. This is especially well suited to properties with a full kitchen but there are plenty of options for those without. Pre-packaged food items, outside caterers or food trucks are all great options. Alternatively, consider a BYO Picnic.
Yoga with Music
A band can provide a relaxing accompaniment after the session, during yoga or both.
Overnight Retreat
For facilities that offer lodging possibilities yoga could be done in multiple sessions throughout the day or weekend. Other activities can be incorporated as well such as hikes and classes on various viniculture topics. Camping and 'glamping' (glamorous camping) are also possibilities here.
Bachelor(ette) Function
A fun way to add an interesting twist to the tradition of honoring the soon-to-be newlywed. Sure to create lifelong memories!
Team Building 
A corporate or local business team-building event with any combination of the above concepts offers unique possibilities and a memorable experience for employee appreciation.
Instructor Training
A growing number of people are interested in either becoming yoga instructors or furthering their teaching skills. A vineyard or winery can be a great place to teach the teachers and share best practices between colleagues.